Art @ SHAG
Each season SHAG presents different exhibitions with artists, activists, and changemakers who are pioneering new ideas about justice and representation. 
2023 Exhibition
For the 2023 season, SHAG collaborated with The Here and There Collective (THAT Co.) to present the art exhibition, Slow and Sweaty. The show featured works by AYDO, Antonius Bui, Dana Davenport, Hong Hong, Sareh Imani, Sara Jimenez, Umber Majeed, and Anna Ting Möller.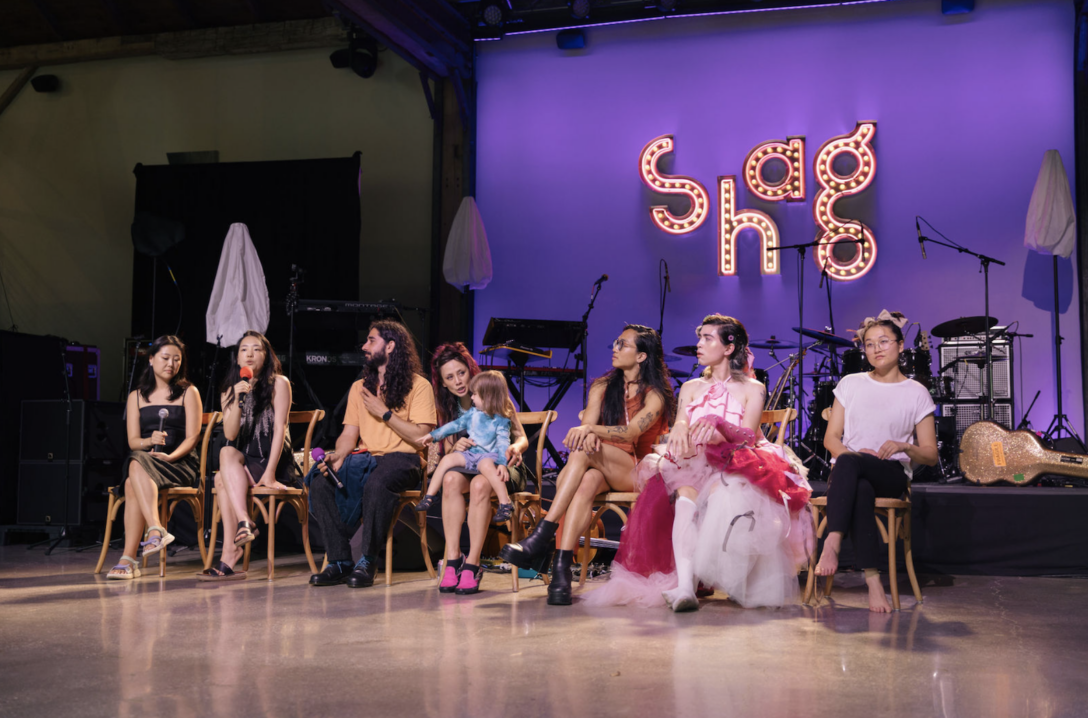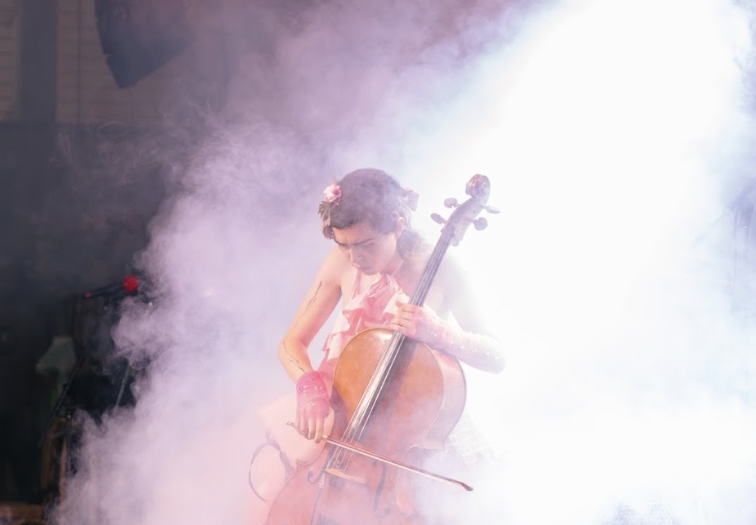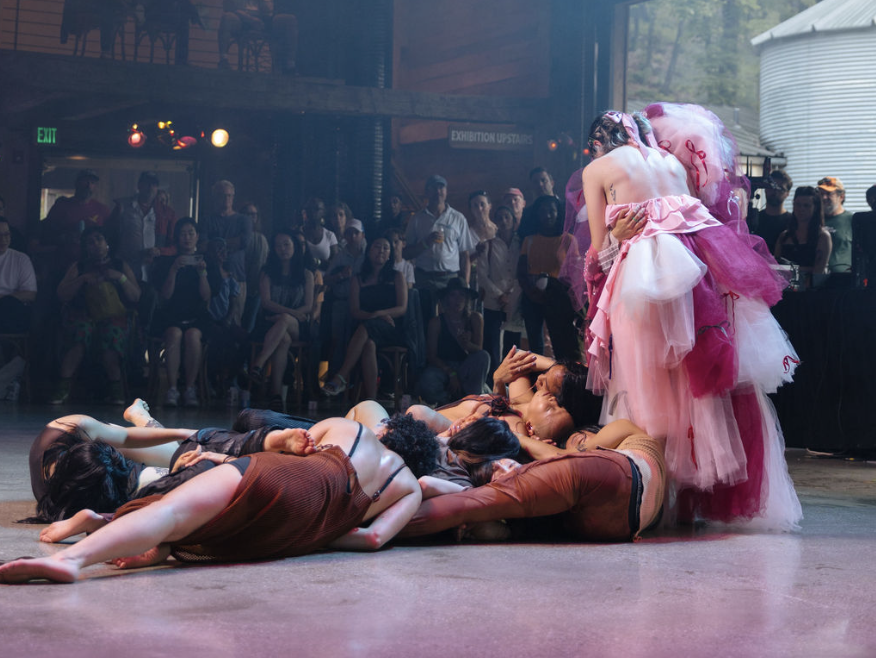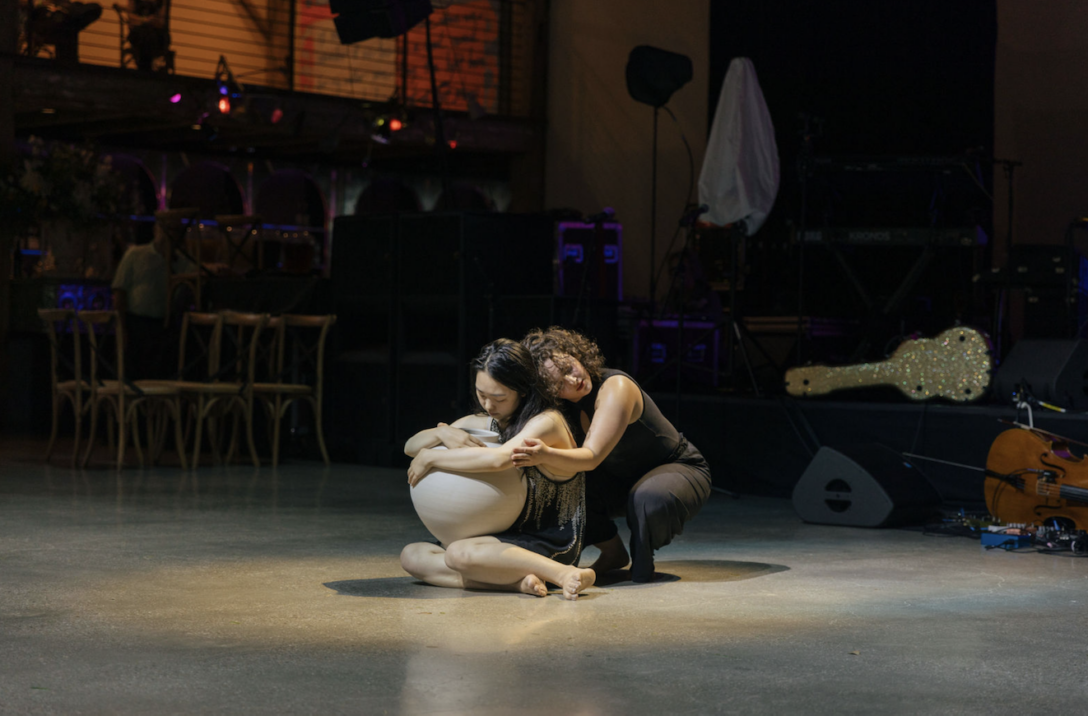 Permanent Collection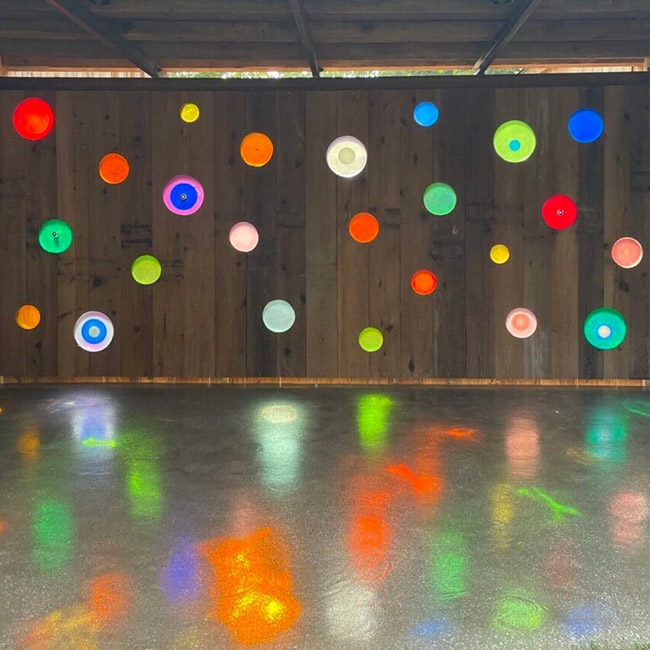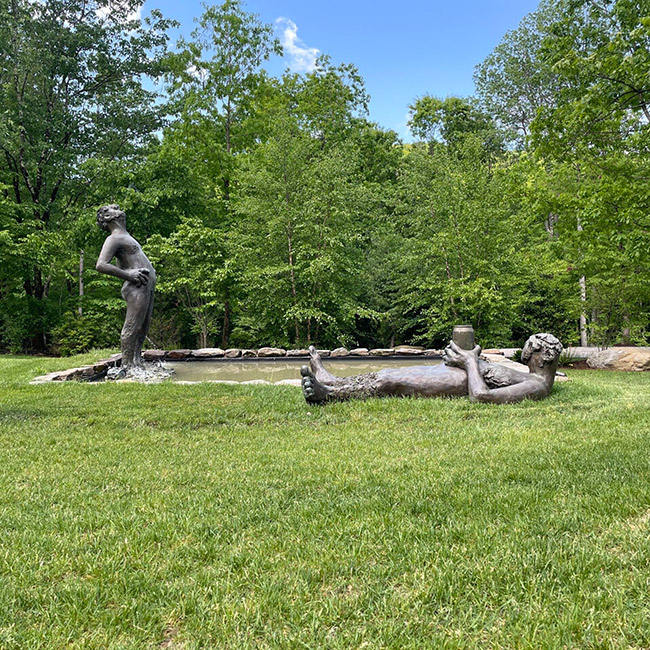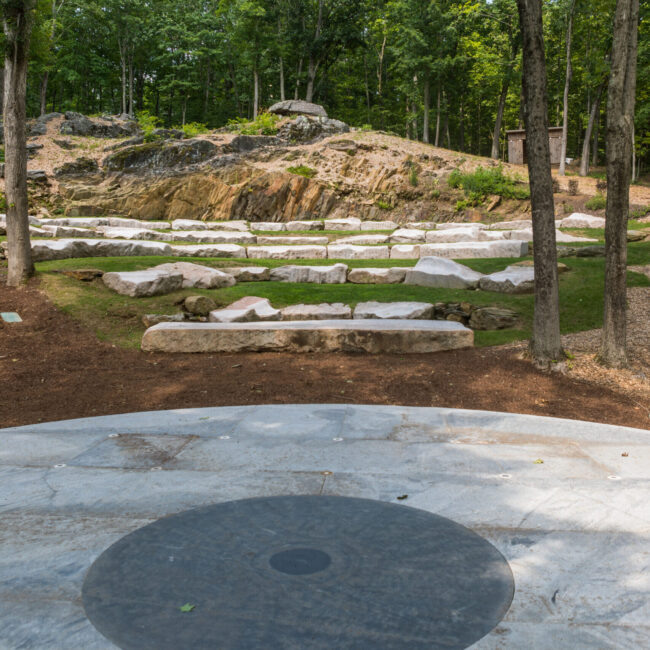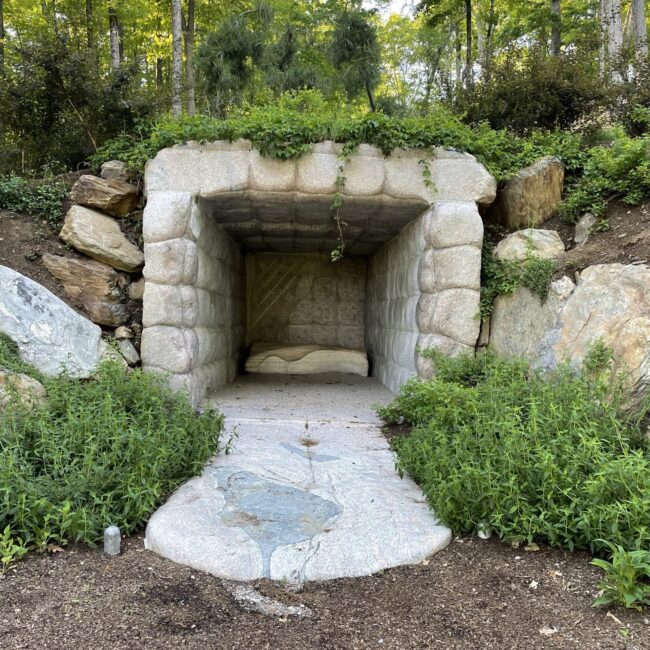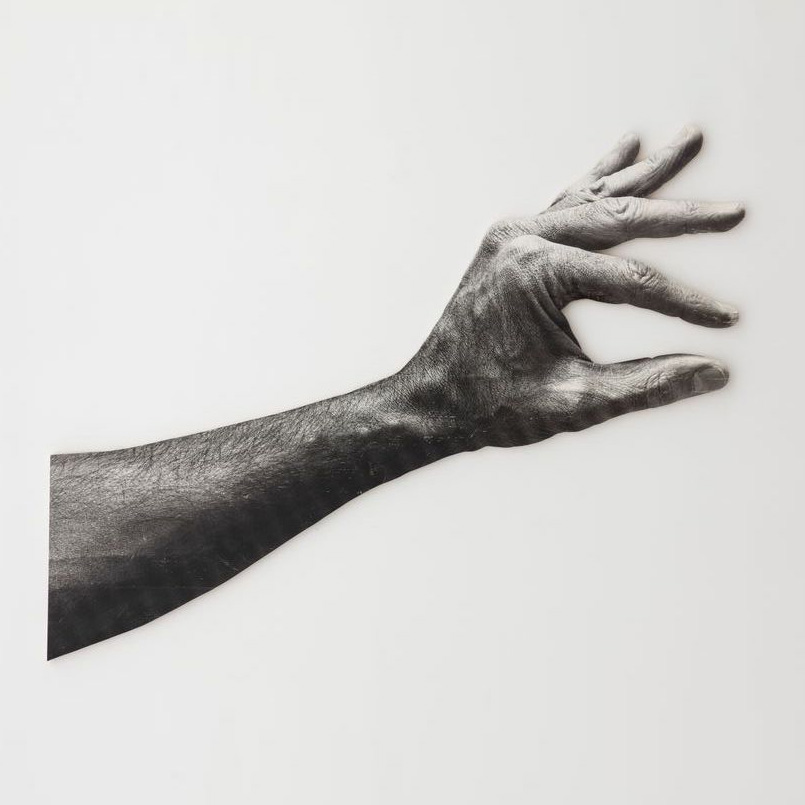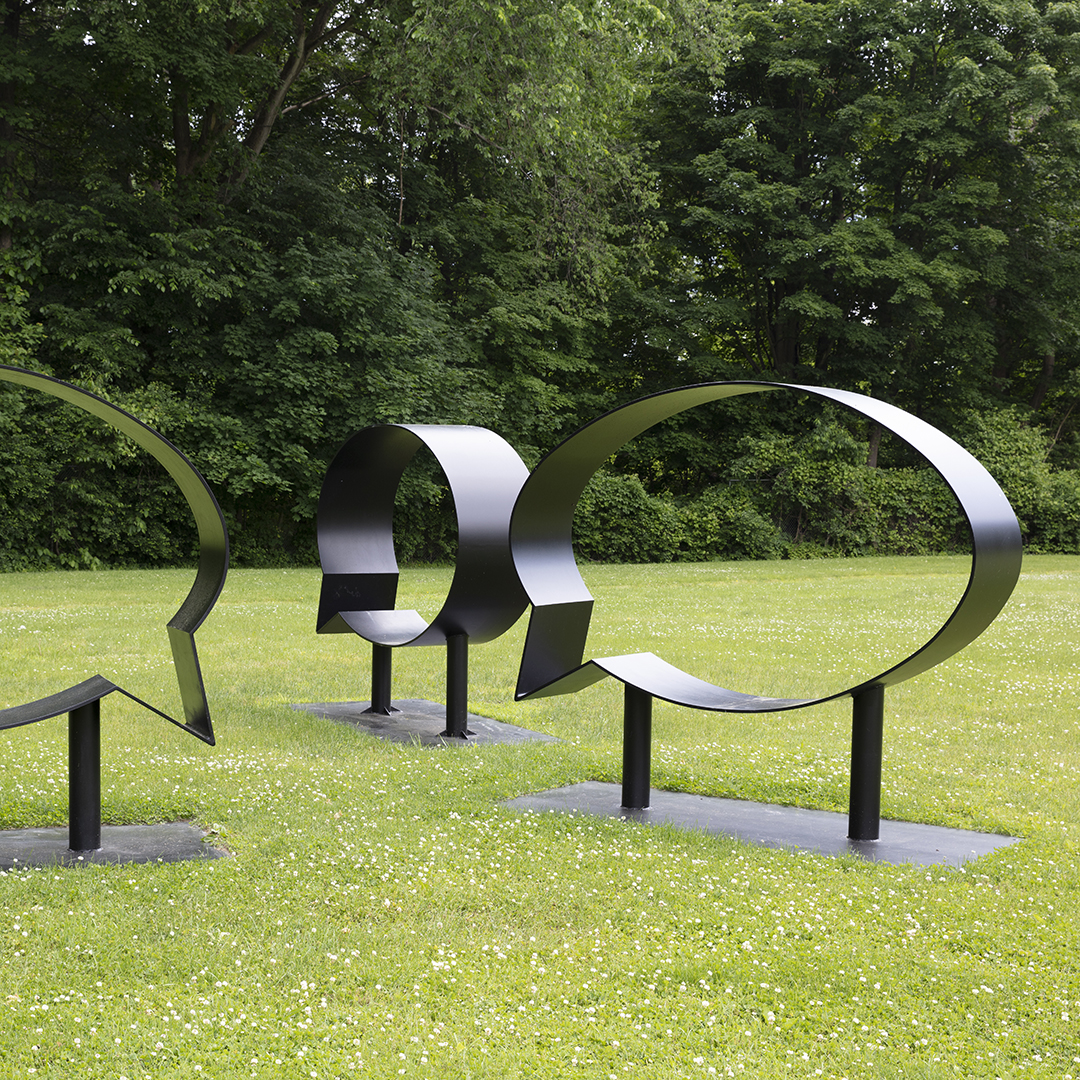 "ART IS A HUGE PART OF WHAT WE DO AT SHAG. IT'S THE REASON SHAG EXISTS."
Stephanie Ingrassia, Founder
In 2022, SHAG partnered with K ART & Native Arts Collective to present the exhibition Indigenova, reflecting a contemporary and illuminated perspective on Indigenous artists. Artists included: Edgar Heap of Birds, Emmi Whitehorse, Erin Gingrich, Esteban Cabeza de Baca, Frank Buffalo Hyde, G. Peter Jemison, Henry Payer, Jaune Quick-to-See Smith, Julie Buffalo Head, Lewis deSoto, Robyn Tsinnajinnie, and Terran Last Gun. The presentation included a panel discussion with artist Frank Buffalo Hyde (Onandaga) moderated by exhibition curator and K Art founder Dave Kimelberg (Seneca), as well as a site-specific Native Host Sign by Edgar Heap of Birds, representing the artist's largest activation within his Native Host series.
SHAG also continued its collaboration with  the Art For Justice Fund for the third year in a row presenting programs with grantee partners Performing Statistics and People's Paper Co-op focusing on youth and family justice and the over-incarceration of Black youth, and the resilience and creativity of Black culture.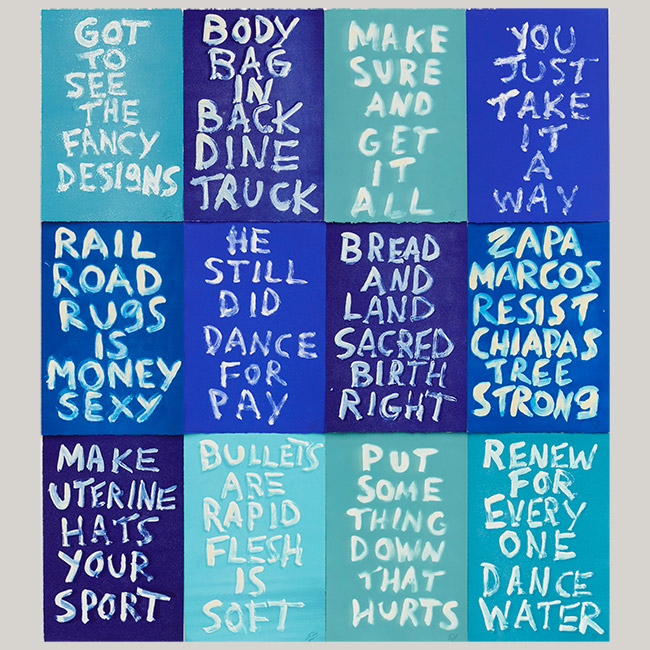 In 2021 SHAG partnered with the Art For Justice Fund to present the exhibition Systemic Impact: Process and Experimentation of (Formerly) Incarcerated Artists organized with curator Dr. Nicole Fleetwood and artist Jesse Krimes. The show presented never-before-seen works by artists who have been incarcerated and impacted by the US prison system: Mary Baxter, Tameca Cole, Russell Craig, James "Yaya" Hough, Asia Johnson, Jesse Krimes, Mark Loughney, Jared Owens, and Gilberto Rivera. Festival programming included panels with the Right of Return Fellowship, a national effort to support formerly incarcerated artists founded by Jesse Krimes and Russell Craig, and Worth Rises, founded by Bianca Tylek, leading efforts to dismantle the $80 billion US prison industry.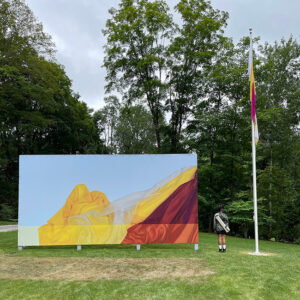 Artist Posters
SHAG engages artists and illustrators to create commemorative prints, posters, and graphics each year.